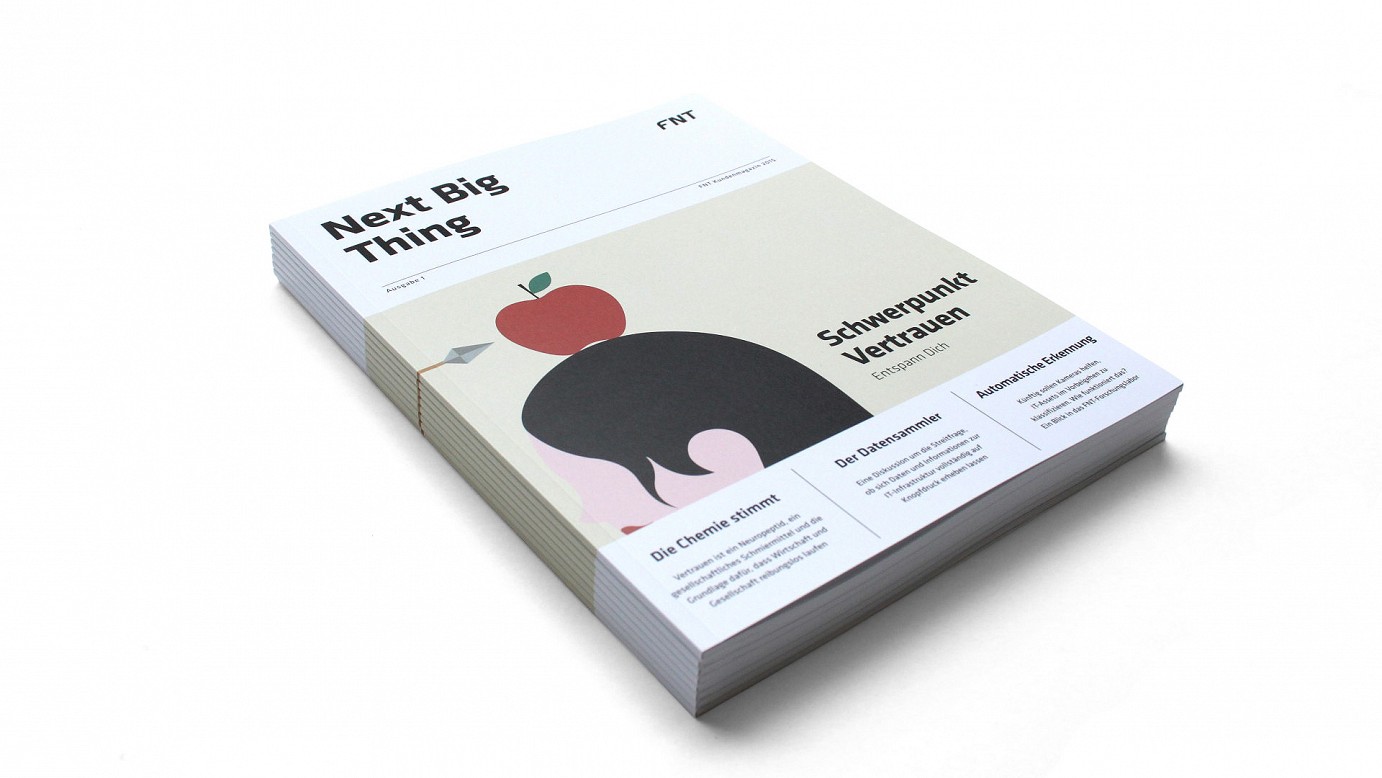 FNT Magazine - Issue 01
"Next Best Thing" offers clients and editorial experience that is related to the IT industry with a bit more of a personal edge. The editorial team at Bernd Seidel & Friends has created a mix of case studies, interviews and other related information, giving the reader an insight into the world of FNT and beyond.

To visual concept of the magazine revolves around the series of colourful illustrations to better understand the content of the articles which would otherwise be overcomplicated with photography.

I was on the team at Thomas Manss & Company that designed the concept and the illustrations for the magazine as well as communicating with the editorial team to create the best possible outcome for the client.