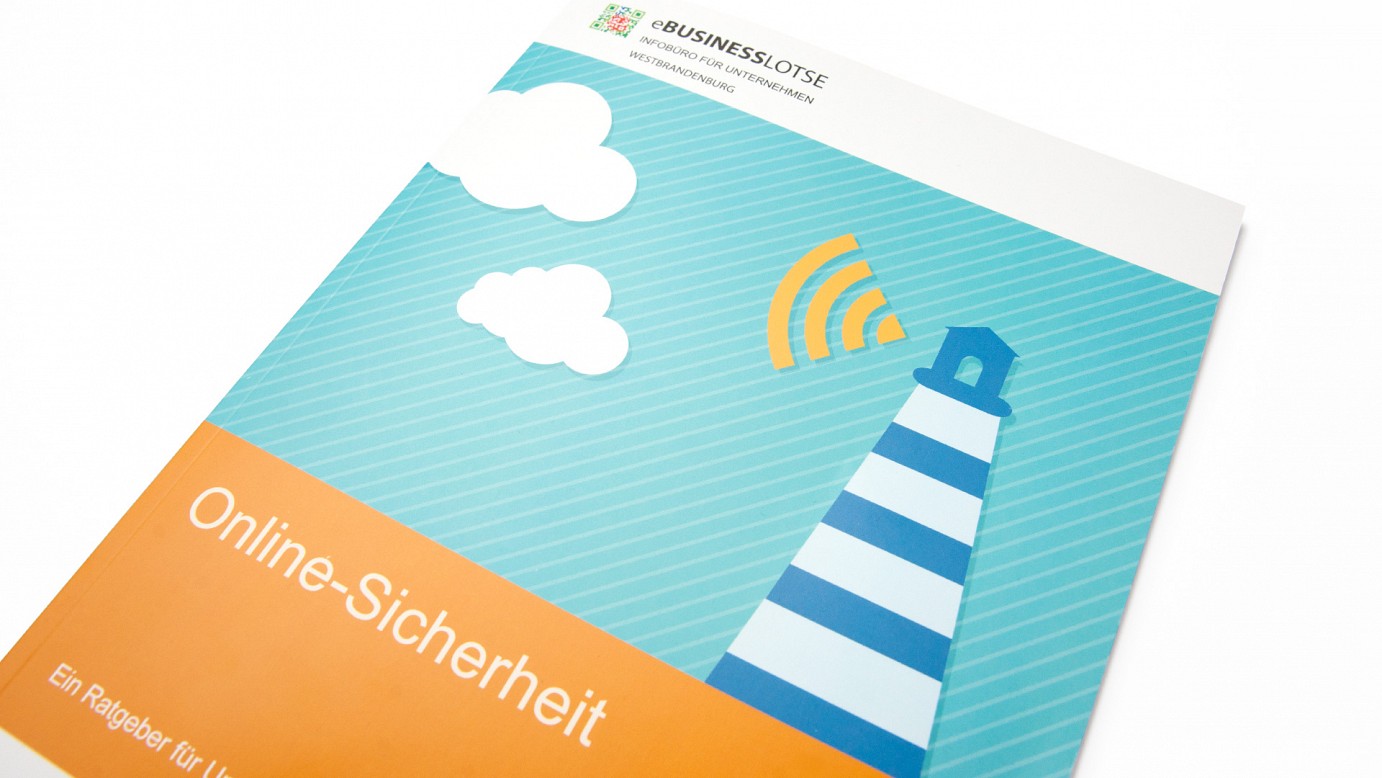 eBusiness Lotse Brandenburg - Brochure Online Security
The eBusiness Lotse Westbrandenburg is one of 38 government organisations that support small and medium-sized enterprises when it comes to the safe use of IT.
The brochure 'Online-Security' provides the reader with an insight into the many dangers of the internet and how to prevent a security breach.
The colourful illustrations are designed to not only lure the reader into the article but to present it in a memorable way by making a rather serious topic more amusing to the audience.
At Thomas Manss & Company, during this project, I was responsible for coming up with the concepts for the illustrations as well as realising them.