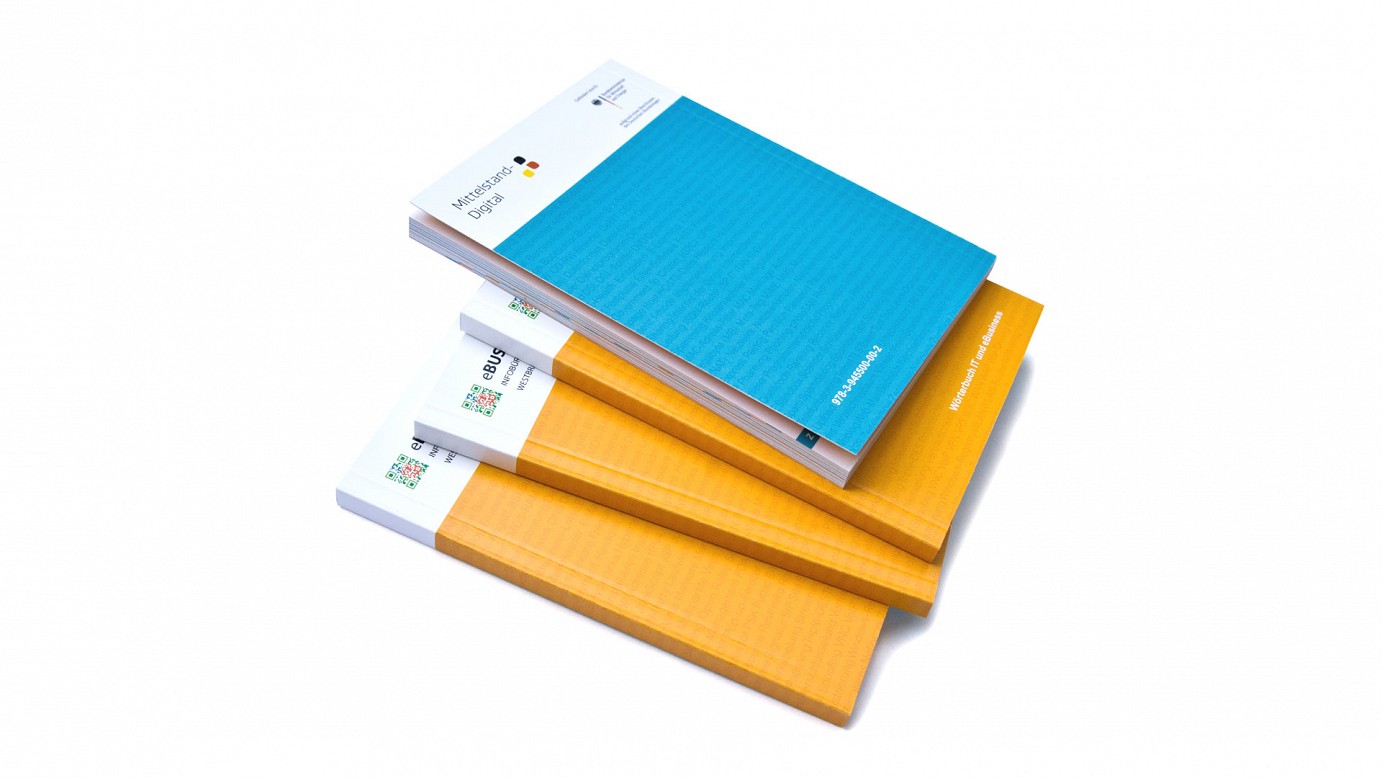 eBusiness Lotse Brandenburg - eBusiness Dictionary
Information technology is confusing to many. The terminology is ever changing and therefore, even professionals need a bit of help from time to time to decipher their meanings.
The eBusiness dictionary is easy to use and uncomplicates the whole process of remembering the words by having simple motifs to illustrate their meanings.
I was part of the team who designed the eBusiness Dictionary. I contributed the illustrations for each of the topics making sure they were playful whilst incorporating the meaning of the word into each letter.